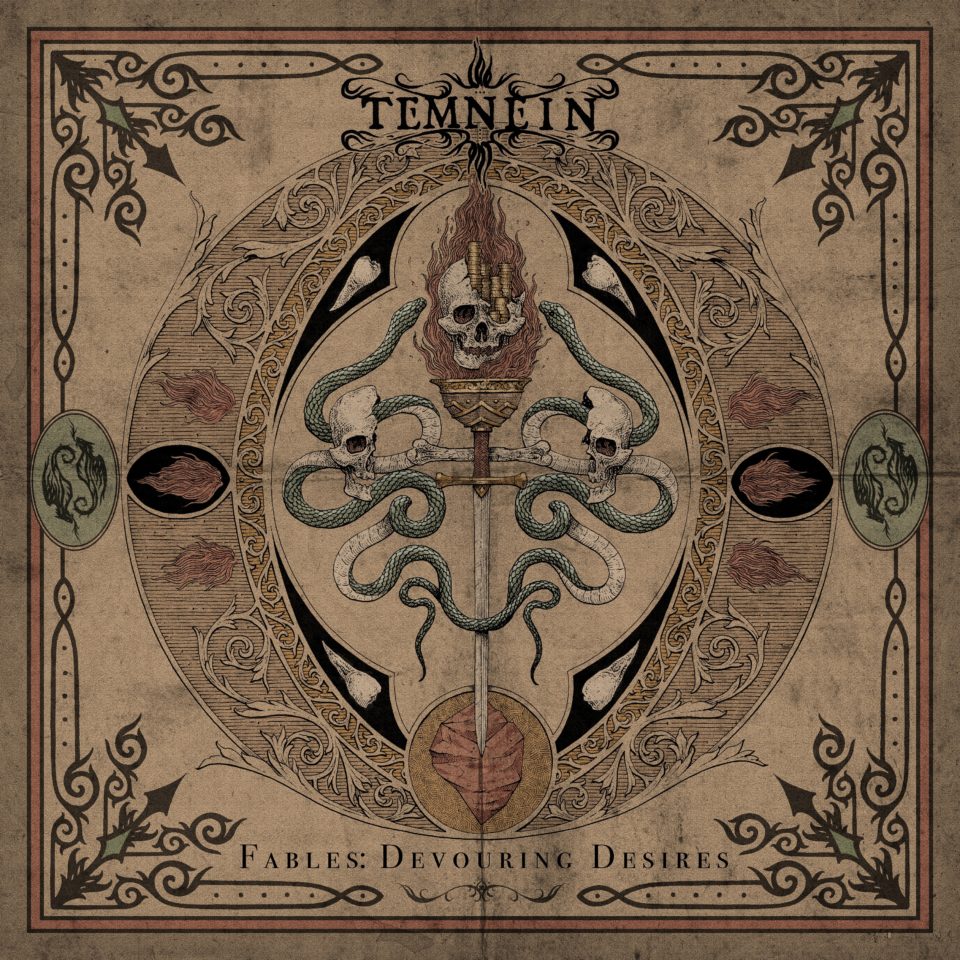 Our final EP "Fables: Devouring Desires" is out now on all streaming platforms via BloodBlast Distribution.
Listen to it on Spotify, Deezer, Apple Music, Youtube and more via this link: https://bfan.link/fables-devouring-desires
You can also listen to the EP on our Bandcamp: https://temnein.bandcamp.com/
There won't be any physical release or associated merch, but you can buy all our previous items at low prices (plus shipping) on Bandcamp : 5€ for all shirts, 3€ for all CDs and 2€ for all patches.
Tracklist:
The Architect and the Devil
Tears of the Lightbearer
Robbing the Wyvern
Each song deals about a legend from a particular area of France, with a common line about a excessive ambition which leads to an inevitable failure. These areas are the ones where we all come from: "Architect" is about the cathedral of Metz, "Tears" tells the story of the Lac Pavin in the Auvergne area and the" Wyvern" is an old legendary creature in the city of Besançon.
This EP was recorded by the band for all the instruments except for the drums, which was made by Sylvain Masure at Studio Le Chalet. All the songs were mixed and mastered by Frederic Gervais at Studio Henosis. Artwork by Adrian Baxter (Paradise Lost, The Halo Effect, Mayhem…). Massive thanks to all of them for their incredible work!
We hope you'll enjoy our final songs. Thanks for all your support throughout the years. Take care.