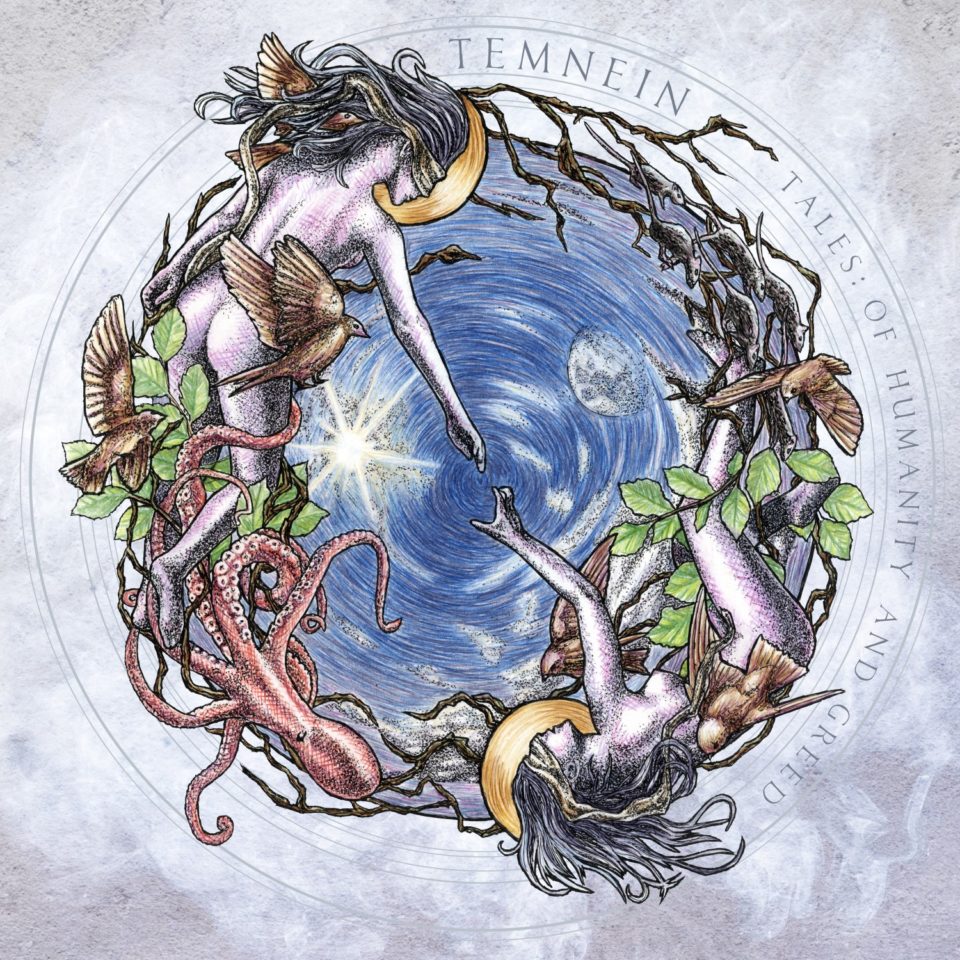 Our new album entitled "Tales: Of Humanity and Greed" will be out on May 22nd: we'll self-release the physical version while Blood Blast Distribution is taking care of the digital release.
Listen to the first single "The Knotted Bag" on all major digital streaming platforms here: http://backl.ink/129108616
An official video is coming soon, you can already listen to it on YouTube here: http://www.youtube.com/watch?v=aQKc2aCLno0
The PR/promotion of our third album will be assured by several renowned agencies: HIM Media (France and global coordination), Hold Tight (UK), Oktober Promotion (G/A/S) and Earsplit PR (USA/CAN)!
Cover and all artworks made by Vincent Fouquet (https://www.facebook.com/AboveChaos ).
Recorded, mixed and mastered at Conkrete Studio (https://www.facebook.com/conkrete/)
Physical pre-orders are coming in a few weeks!
This is a concept album about various tales, myths and legends from different universes. Each story has a common moral: the repetition of human errors and avidity across time.
Musically, expect some shorter songs with a lot of dynamism, new influences all over the record from bands such as Swallow the Sun, Cult of Luna or The Ocean, and one 10-minute song full of Progressive elements.
Tracklist:
01. The Storyteller
02. The Blind and The Greedy
03. The Knotted Bag
04. I Am Davy Jones
05. Rise of the Sontarans
06. A Few Drops of Blood
07. City of Gold
08. Dirge for Termina
09. Yuki Onna
10. Scums of Hamelin